Bar Build!


In all it's mighty glory. The 10CF Woods Freezer. $149.00 at Home Depot, damaged version...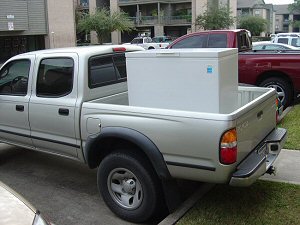 It's new home... The idea is to turn this little apartment space into a bar. Behind the new freezer is the other freezer for fermenting.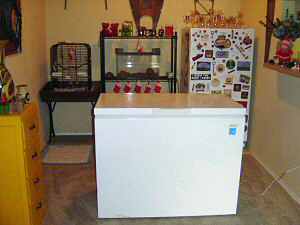 The lower 2" X 4" collar. The feet I added don't do much, but they are there none the less.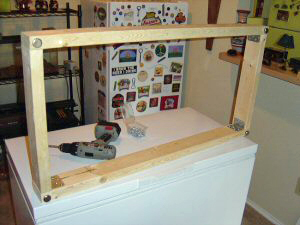 Upper and lower collar in place. Other than the feet on the bottom collar, they are built the exact same. One slips on the bottom, and one on the top.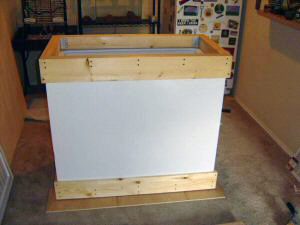 The house is a wreck for three days! I miss my guitar shop... When the wife gets home, the craps going to hit the fan...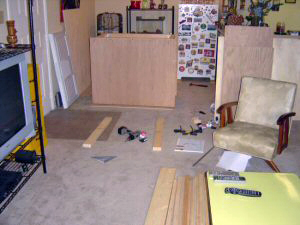 The side reinforcements.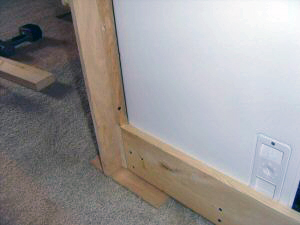 Paneled out, and top in place for looks. Hummm, looks like this will work!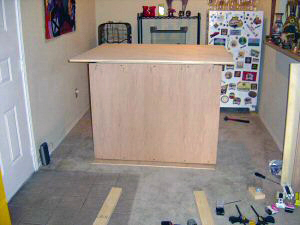 Shelving work.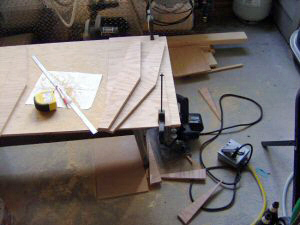 More shelving action...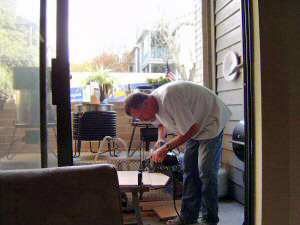 Shelving installed, both sides.


All trimmed out and fitting the freezer top back on the new collar.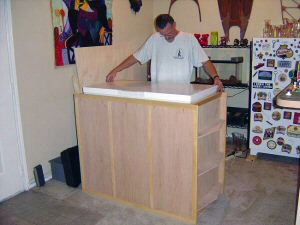 And of course while I was building it, I kept the beer very close...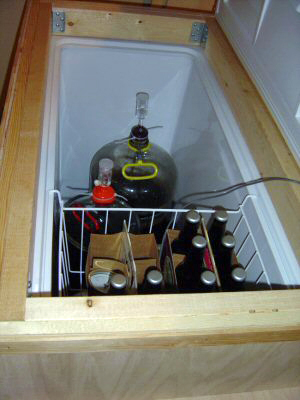 The Kreg Pocket hole jig... A must for cabinet work.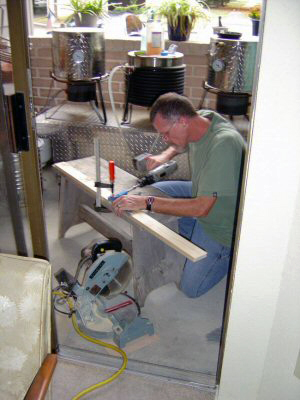 Fitting the top collar. This will serve as a place to screw the bar top onto.


Top collar complete.


Day three...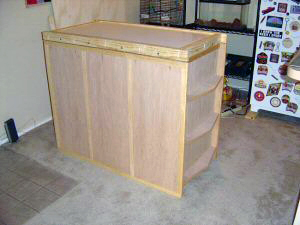 The hinges are installed.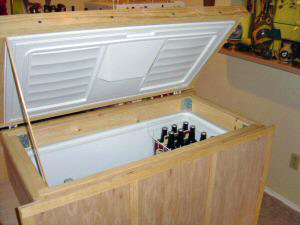 Cutting the front bar top edge. This should give it a good 60's style look to match the tower.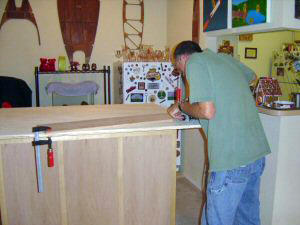 Preparing for the finish.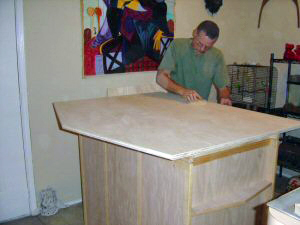 Trimming out the table top edge.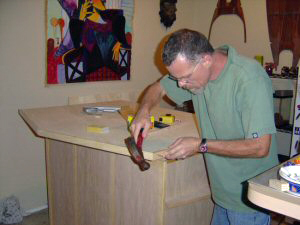 And the wife drives the very last nail... Subsequently, this nail bent, and I had to install another very last nail...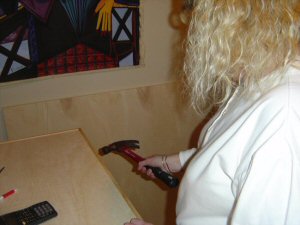 Ready for finish!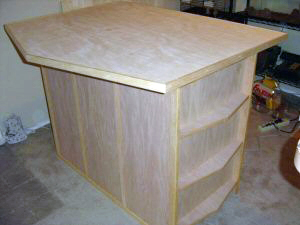 And the wife's ready for me to finish too...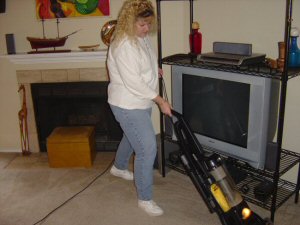 So I did...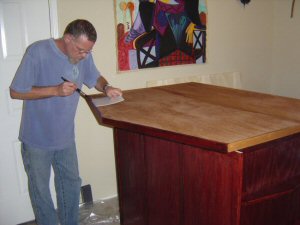 First finishing coats are done at day 4.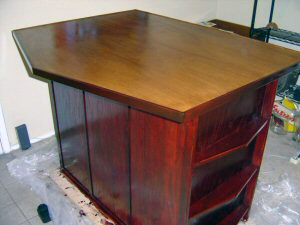 Now the Perlick deserves attention... We received this tower in great shape... But being a Virgo, I had to completely tear it down and rebuild it anyway.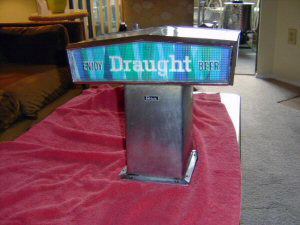 This will have 4 new Perlick Forward-seats installed when complete.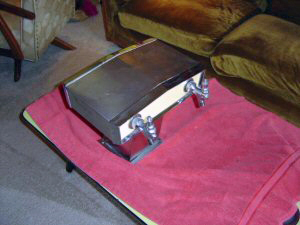 A complete rebuild. The Perlick cleaned up nicely. You wont believe how heavy this thing is.